Renegade MD: A Doctor's Stories from the Streets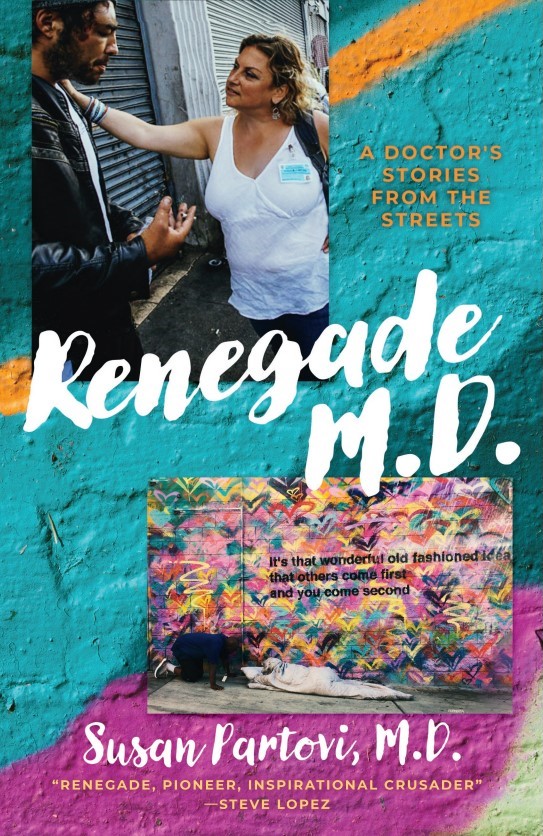 ***ORDERS FROM BOOKBABY SHIP NOW, BEFORE THE JANUARY 30TH WIDE RELEASE***
Empowering stories from the frontlines of compassion.
Dr. Susan Partovi first experienced poverty medicine volunteering at a dump site in Tijuana during high school. There, she recognized the need for all people to have access to quality medical care. Over the years, she has worked in various facilities around Los Angeles County, incorporating her renegade method of going the extra mile for her patients. As Medical Director of Homeless Health Care Los Angeles, she works to provide a safety net of care for the underserved Skid Row community.
Recognized internationally as a leader in homeless and street medicine, Dr. Partovi started documenting her patients' stories so that others could hear their voices. By addressing the practical and moral considerations when treating each patient, Dr. Partovi developed her philosophies about what it means to be a "good doctor." Along the way, she began to understand how her personal ethics evolved—from a challenging childhood and complicated relationships with her parents, through professional hurdles—often, she had to push against a system that doesn't always put the patient first.
---
Renegade MD: A Doctor's Stories from the Streets is a powerful and inspiring book by Dr. Susan Partovi, a renowned street doctor who has dedicated her life to treating the impoverished around the world and people experiencing homelessness on LA's Skid Row. Through her stories, Dr. Partovi takes us on a journey to the heart of the challenges faced by those living on the streets, and her unwavering commitment to providing compassionate care to some of the most vulnerable people in our society.
"Renegade, pioneer, inspirational crusader. In her work and her writing, Dr. Susan Partovi is a voice for the sick and dying, driven by both compassion and moral outrage. She speaks for the voiceless and calls us to our better selves. Whether on the ground in LA's Skid Row or on the streets of Haiti, Partovi is present and unwavering in her mission of care and service."

Steve Lopez

Los Angeles Times journalist, author (Independence Day: What I Learned About Retirement, From Some Who've Done It and Some Who Never Will, and The Soloist)

"Dr. Susan Partovi walks where others fear to tread. With her huge heart, turquoise jewelry and matching eye shadow, she works with the most marginal, vulnerable people on Skid Row every week. I've watched her deal with patients that had very visceral physical and mental issues, but she approached them all with deep compassion and a lack of judgement – which allowed them to trust her and get the medical treatment they needed. She talks to each patient with grace and humor – and makes their experience, against all odds, fun. Her stories touch on the human condition in a very human way. Prepare to be amazed."

Catherine Hardwicke

Director (Thirteen, Twilight, and "Elbows Deep" a short film about Dr. Susan Partovi — part of the anthology Tell it Like a Woman)

"Dr. Susan Partovi's wisdom, humor, and compassion are the special sauce that lifts her profession from medicine to ministering. Susan is a trailblazer, tending to the poor, homeless, and ill from Skid Row to Haiti. Saint Susan, perhaps? Joining Florence Nightingale, Mother Teresa, and Clara Barton, Susan is boots on the ground, bringing hope to the hopeless and truth to the saying: "Blessed are those who heal the sick."

Marcia Gay Harden

Academy Award-winning actor
This is Haiti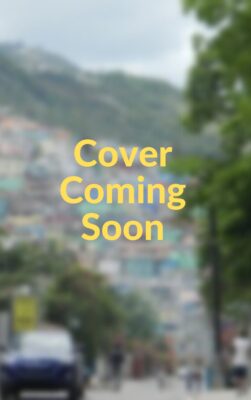 In 2009, Dr. Susan Partovi traveled with medical students from UCLA to offer medical services to the impoverished in Haiti. Witnessing firsthand the trauma of severe poverty and the effects of malnutrition on the children had a profound effect on her. Ten days after returning home, a devastating earthquake struck the island nation, and she felt called to return immediately.
Each year, Dr. Partovi travels to Haiti and treats a population in desperate need of medical care. She cofounded H.E.A.L., a nonprofit which provides medical supplies and medical students, and collaborates with local doctors to continue primary care in the Haitian village they've adopted. "This is Haiti" tells the stories of these patients and the people who support the effort to bring caring and conscientious medicine to those enduring poverty.